EXPRESS ENTRY
Canada has one of the most positive immigration policies in the world and welcomes more than 300,000 new immigrants each year. According to an international survey conducted recently, more than 53 per cent of adults in the world's 24 leading countries said they would immigrate to Canada. While Canada offers a great choice of both Federal and Provincial immigration programs, immigration to Canada has become increasingly popular due to main driver of the Canadian immigration system – Express Entry. Express Entry applicants receive priority processing and increased accessibility for candidates from a broader range of occupations.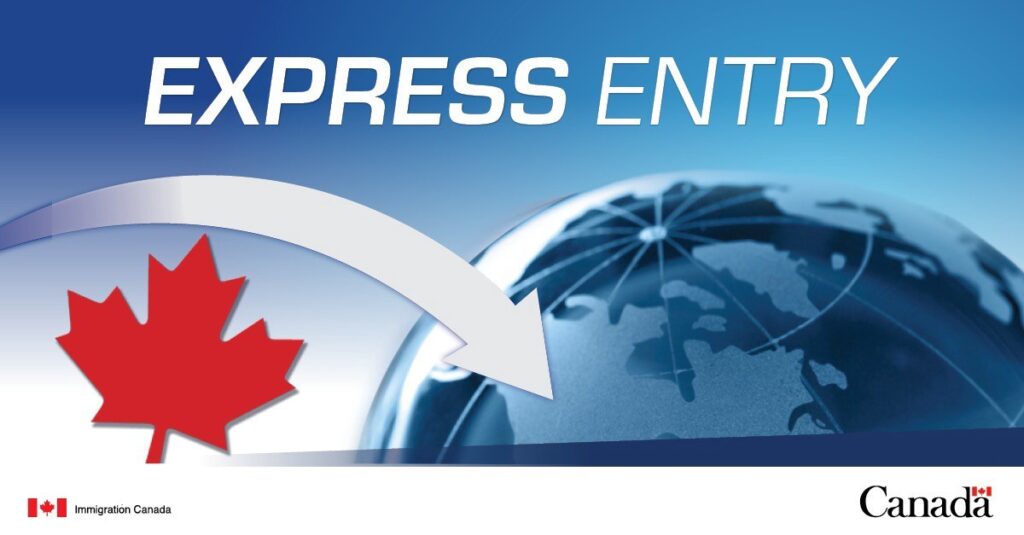 Without a cap on the number of applications being accepted for processing, applicants can apply to Express Entry at any time without being concerned that the program will close or fill up before their application is completed.
All immigration programs managed under the Express Entry system have different eligibility criteria. The programs are: Federal Skilled Worker, Federal Skilled Trades Program and Canadian Experience Class.  This ability to qualify under one of these categories is the first requirement under Express Entry.
The Express Entry involves two steps: 1. Complete an online Express Entry profile, be placed in pool of candidates and 2. Receive invitation to apply for permanent residence from IRCC. Candidates in the pool are raked using a point-based system (CSR). Getting into Express Entry doesn't guarantee invitation to apply, since applicants have to meet all eligible and admissibility requirements. Upon entering the pool, candidates are assigned a CRS score based on factors including education, work experience, language ability, and other criteria. Highest-ranking candidates are regularly selected from draw and invited to apply for permanent residence. 
CANADIAN EXPERIENCE CLASS (CEC)
The Canadian Experience Class (CEC) is a permanent resident category for individuals who had already established themselves as skilled workers in Canada. CEC program opens the door to Canada for foreign students and foreign workers. 

For many international graduates, Canadian Experience Class may be fastest option for achieving Canadian permanent residence. One of the objectives of the CEC is to increase the supply of skilled workers in Canada.  Any work experience acquired in Canada without valid work authorization will not be considered. Self-employment and work experience gained while you were a full-time student (such as on a co-op work term) doesn't count under this program.  CEC application will take some time to process. If you are currently working in Canada and you have applied for permanent residence under CEC class, you may be eligible for a bridging open work permit if your work permit will expire in four months or less. This means you can keep working while IRCC makes a decision on your permanent resident application.  
Foreign nationals will be selected through Express Entry System and must receive invitation before they may apply.  Applicants can remain in Canada throughout the application process. However, the Canadian Experience Class is also open to individuals who are no longer in Canada, if they submit their application within three years of leaving their job in Canada. 
To qualify for the CEC through Express Entry, you must have:
at least 12 months of skilled work experience in Canada, in the last three years (before you apply). The work was: full-time OR an equal amount in part-time
gained your work experience in Canada with the proper authorization
take approved language test and meet minimum requirements
planned to live outside the province of Quebec
FEDERAL SKILLED WORKER (FSW)
Federal Skilled Worker Class has traditionally been the most popular category. For applicants meeting minimum criteria, Federal Worker Skilled Class utilizes a point system to determine the applicant's ability to become economically established in Canada. Applicants need at least 67 points to be eligible to apply.
Skilled workers are chosen as permanent residents based on their education, work experience, English/French language skills, and other factors.  If you score 67 or higher (out of 100), you may qualify to immigrate to Canada as a federal skilled worker. If you score lower, than the pass mark of 67 points, you won't qualify to immigrate to Canada as a federal skilled worker. In addition to selection criteria, applicant should be able to demonstrate sufficient funds available for resettlement in Canada. Once IRCC has determined that an applicant is a member of the Federal Skilled Worker Class, both the principal applicant and their family members, whether accompanying or not, must complete medical examinations if required, and pass criminal and security checks.
Foreign nationals will be selected through Express Entry System and must receive invitation before they may apply. Under Express Entry, Federal Skilled Workers across more than 300 eligible occupations who meet minimum entry criteria, submit an expression of interest profile to the Express Entry Pool.
To be considered for Federal Skilled Worker program candidates require to meet minimum requirements such as:
Work experience
In the same type of job as your primary NOC
within the last 10 years
paid work (volunteer work, unpaid internships don't count)
at skill type 0, or skill levels A or B of the 2011 National Occupational Classification (NOC)
Language test (IELTS, CELPIP)
Federal Skilled Trades
The Federal Skilled Trades (FST) program is one of the three federal immigration programs managed by the Express Entry system. As with all Express Entry programs, FST uses the Comprehensive Ranking System (CRS) to rank interested candidates against one another, only inviting the most competitive candidates to apply for Canadian permanent residence.

Each year, over half of all immigrants to Canada are skilled workers welcomed through economic programs, including the Federal Skilled Trades program. For qualified tradespeople the FST program can be a fast option for obtaining Canadian permanent residence, and with it, the right to live and work in Canada permanently.
FST Program Requirements
In order to qualify for FST, a candidate must have at least two years of full-time work experience in a skilled trade (or an equal amount in part-time). This experience must have been obtained within the previous 5 years and only considers work experience obtained after an individual has been granted the certification to practice the trade in their country of residence.